LANETTE KNOBEL
"Your Lake Tapps Community Realtor"
RE/MAX Realty South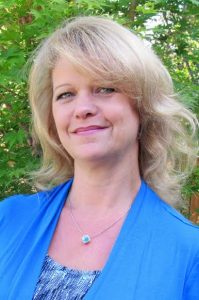 When you want to buy or sell your home, I want to be the Realtor you choose.
Here is why…
The most important consideration in selecting a real estate professional is choosing one who specializes in your community. There is no substitute for the value of in-depth community knowledge of a dedicated Realtor will provide.
I have been a licensed Realtor since 1990, helping Buyers and Sellers find the lifestyle and home of their dreams.  I have lived, helped build and worked collectively in an official capacity to save this community as we know it today, and I will shout from the rooftops the beauty and value this community offers.
My knowledge and passion for this community strongly benefits you as a Buyer and Seller, along with the relationships I have developed throughout my years with other local real estate agents, I can get you the results you need!
I am blessed to have made many friends as a Realtor and I truly appreciate their trust in me with referrals to their friends and family.  If you have any real estate needs I am happy to help you too.
My commitment to the Lake Tapps/Bonney Lake community, and those who live here, is unparalleled.  And my commitment to you as your Realtor will be unparalleled as well.
Please contact me today and let's get started!
Representation:
Sellers
Buyers
Builders – Custom and Speculation (ask me about securing land with "and or assigns")
Land Development
Investors (ask me about "and or assigns")
Distressed and Short-sales
Estates
For-Sale-By-Owner
Achievements and Activities: 
Realtor since 1990 serving this region full time
Founding member of the Lake Tapps Coalition 1999-2012
Founding member of Friends of Lake Tapps 1999-2012
Founding member of the Lake Tapps Task Force 1999-2012
Awarded by the Lake Tapps Task For for Community and Public Education 2000
Chair of the Windermere Real Estate Pierce County Standards of Practice Committee (previously)
Owner of the community trusted website: www.LakeTapps.com  from 1997 to present
Please contact me and let's get started with your real estate needs today!
Lanette Knobel
RE/MAX Realty South
Auburn, WA
Call me direct: (253)230-8738
Email: Lanette@LakeTapps.com